While You're Abroad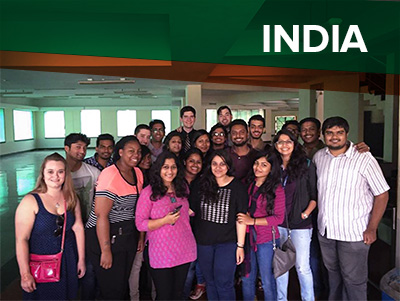 Start your study abroad program off right by attending your study abroad orientation meetings. This is a wonderful opportunity to connect with program leaders, learn about your destination, and make new friends. The orientation provides important information that will make your experience safer, easier and more enjoyable.
Throughout your study abroad program we encourage you to connect as much as possible with local culture. Invite a teacher, colleague or classmate out for a cup of coffee. If you are abroad for a little longer, get involved with a sports team, volunteer organization, club, language exchange or anything that may enhance your experience. Time and time again study abroad students share that these interactions become the highlights of their entire experience. Take lots of pictures that you can share with us afterwards.
Although we know that your study abroad experience is enthralling, please remember:
Pass your classes. Failed courses will not be transferred in!
Do not drop below full-time status. Your financial aid can be rescinded if you are not full-time.Register for your next academic semester courses (if applicable).
Make housing arrangements for your next semester (if applicable).
Arrange for transcripts to be sent to UW-Parkside International Student Services/Study Abroad upon program completion.
We hope that your experience abroad is fantastic. If there is anything we can do to help make it better, please contact the Parkside ISS/SA Office.