Upcoming Faculty-Led Programs
Sociology 390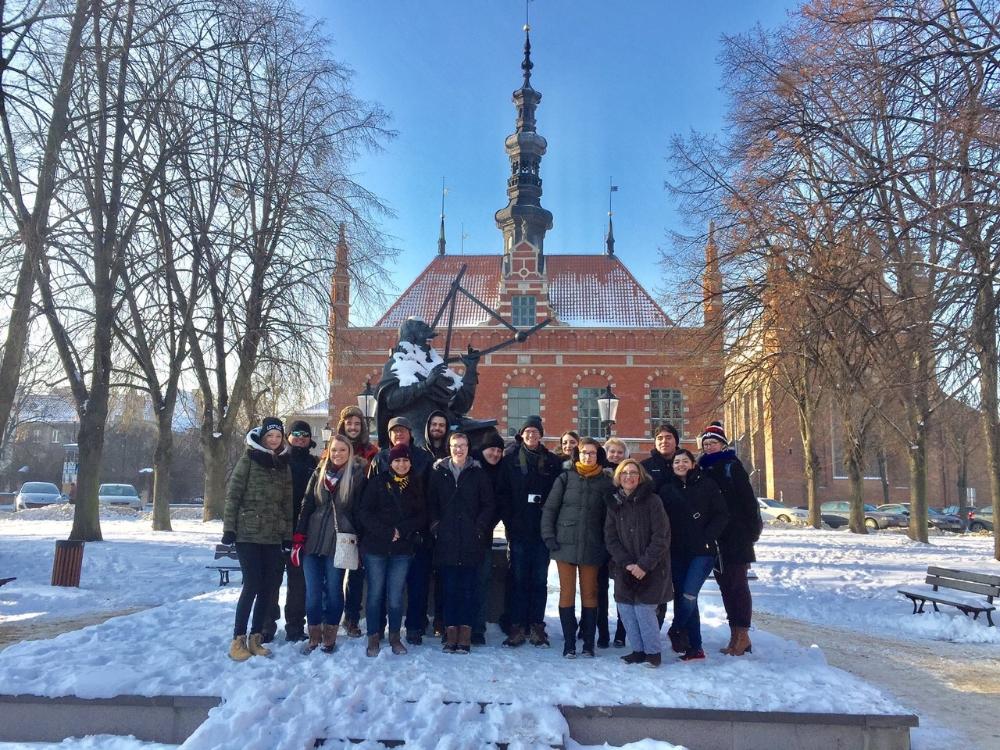 Spend 12 days in 3 cities in January, 2019. On this European adventure, Professor Helen Rosenberg will lead the group in their exploration of the Poland's history and culture. The program begins with a visit to the roots of the Solidarity Movement in Gdansk, Poland. Parkside students will have the chance to personally connect with new University of Gdansk friends as they spend nights with local student hosts.

The group will learn more about Poland's fight for freedom in Warsaw, but also take in some culture by attending a Chopin concert in the center city. Afterwards a visit the "old town", where the Christmas lights continue to sparkle during this festive season. Our final stop will be to see historic Krakow as well as to tour Auschwitz and recall the horrors of the Nazi invasion of Poland.

This is a wonderful time of year to travel in Poland. Yes, it may be cold, but each city has its own culture and unique way of celebrating its heritage and the holiday season. Price includes airfare, lodging, in-country travel, insurance, almost every meal, tours & activities.
Course ; January 16-27, 2019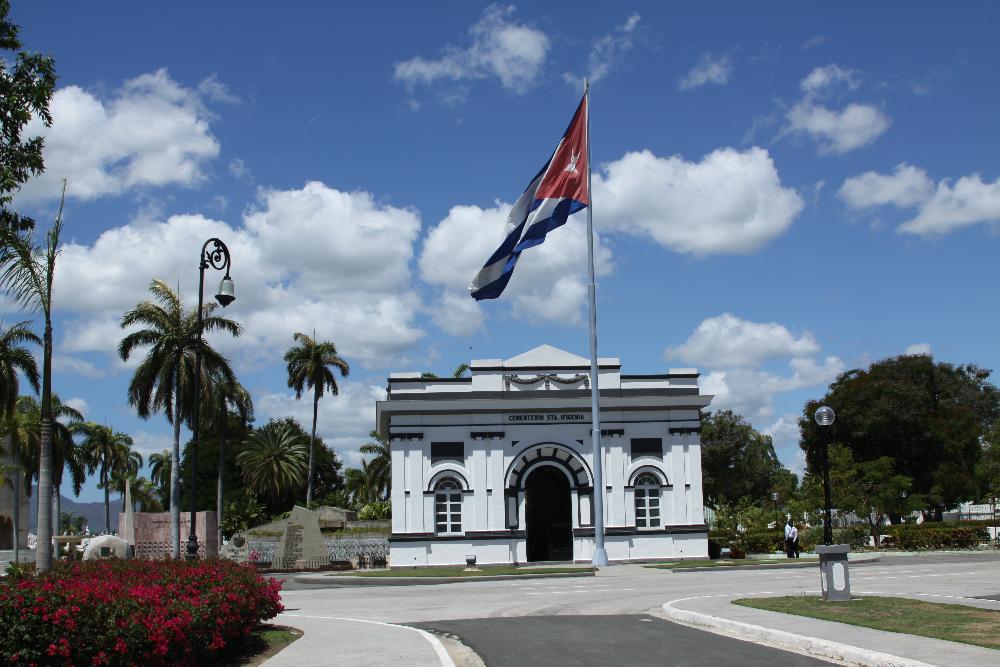 It is an exciting time to go to Cuba! This amazing 11 days program begins in Miami where you will spend an evening learning about the exile Cuban community here in the US. The next day, a one-hour plane ride will take you to Santiago de Cuba, where you will begin your exploration of this second largest, historically rich, culturally vibrant and mythical city of Cuba!

You will learn about the birthplace of the Cuban revolution, its bold environmental efforts, its attempt to create a different place, its health care (one of the best in the world), its political and education systems, and the beauty and challenges of everyday life with your hosts at peaceful B & B homestays. Santiago boasts two UNESCO world Heritage sites (the Archaeological Landscape of the First Coffee Plantations in the South-East of Cuba and the San Pedro de la Roca Castle with Italian and Renaissance architecture for its fortifications. Santiago is the cradle of every major musical genre that forms the core of Cuban music and dance, and the city Don Facundo Bacardí, the rum tycoon, chose for his first factory.

The trip includes two days in Las Tunas, the "City of Sculptures," and a swim on Puerto Padre's white sand beach, one of the few places that disputes the landing of Christopher Columbus. Program price includes all airfare, insurance, lodging, in-country travel, tours and activities and all breakfasts and seven other meals. Stimulating stuff!

SUMMER 2019
ART391: Art & Architecture in Italy & ART122/322/422: Beginning, Intermediate or Advanced Drawing May 16-June 6, 2019
This study abroad tour of Italy will focus on the study of ancient and Renaissance art and architecture in Florence, Rome, and Naples. Students will be required to attend a combination of museums, archeological sites, and cultural activities led by professor Carey Watters.

Professor Tom Berenz will lead the drawing portion of the course. Students will be working outside, inside and on location in Florence, Venice, Rome, and Naples. This course is for students who have a desire and motivation to pursue a deeper understanding of the history, culture, and landscape of Italy.

Florence will focus on museums, Venice will explore contemporary art, Rome will investigate architecture, and Naples will be based on street life. Each day students will have an opportunity to draw something that they have a connection with. Through the act of drawing students will further their understanding of the history and culture of Italy.
MUSP390: "Parkside Sings in China" (2 cr) Choir Director, Dr. James Kinchen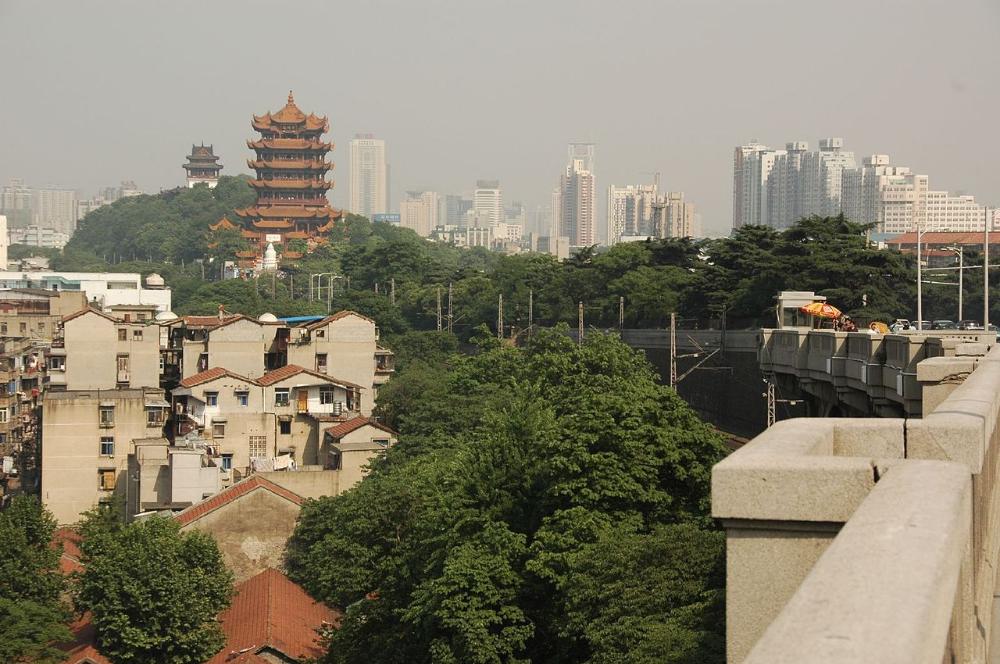 INTS490: "Getting to Know China" (2 cr) Sociology Professor, Dr. George Wang
Students will enroll in two 2 credit courses.

Take part in an extraordinary musical and educational opportunity by singing, traveling and studying in China! A special, auditioned UW-Parkside chamber choir will share in an exchange with a choir from Jianghan University, located in Wuhan. The Chinese singers will be at Parkside for a week in May; and the Parkside choir will travel to China in June for 10 days. The two choirs will perform four concerts together: two in Wisconsin and two in China.

You do NOT need to be a music major to take advantage of this amazing opportunity, but should expect to have choral experience e.g., high school, church, University choir —and be interested in getting to know students from China and learning about their culture and history.


"Integrated Systems for Environmental Monitoring" Wolfenbuettel" Germany/Kenosha Wisconsin
Biology 490, Geoscience 490, Biology, Computer Science 490
This innovative program has two separate segments. Parkside students will spend the first 2 weeks visiting Ostfalia University of Applied Sciences in Wolfenbuettel, Germany and then return (along with our German colleagues) to Kenosha for the completion of the 4-week program. This German/US collaboration will allow you to gain hands on experience with the development of an important mobile application to be used in monitoring water quality. Computer science, Biology and Geoscience students will work together in the advancement of this project while also learning about German and US culture.

"Doing Business in Italy"
BUS 290, BUS 490 (3 undergraduate credits) or MBA 790 (2 graduate credits)
Travel with Professor Abey Kuruvilla in this annual program. Visit four beautiful locations while you explore business strategies in Italy. Students will take part in the planning of the program itinerary. An opportunity that shouldn't be missed!

"China Choir Tour"
(more to come!)